Use your "Back Button" to return to this menu.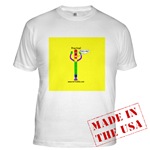 The mrfiddle/Rainbow Recorder Store
Mugs Large Mugs
Hats & Bags
Cards & Prints Goodies
Baby Housewares
Apparel Clocks
Bumper Stickers
Click here first!

The "Club" Songs!
Mary Had a
Little Lamb
Shockwave
Advanced Recorder Note Game
Shockwave
etc.
If you have found my page to
be helpful, and would like to
make a donation (any amount
will do) to help keep
mrfiddle.com going, please
click below.
Peace - a duet
Planting Unity in Our Community (Recorder Version)